Who We Are
TripleNetZeroDebt.com LLC allows accredited investors to own either an undivided interest or a membership interest in high-quality, low-risk, single-tenant, triple-net properties. It is a marketplace for accredited investors to pool their money together, along with ours, to purchase debt-free, pre-screened, single-tenant real estate along with other like-minded individuals ("Co-Owners"). Interested accredited investors can review real estate ownership opportunities online through a private, secure website for free.
About JDS Real Estate, Inc.
JDS Real Estate Inc. is a vertically-integrated, value-add retail investment and Management Company. JDS Real Estate Inc. has owned, managed, leased and/or renovated over $100,000,000 worth of retail properties. For over 29 years, the JDS Real Estate Inc. management team has worked with institutional equity and high-net-worth capital to acquire value-add/turnaround shopping centers totaling over 1 million square feet. JDS Real Estate Inc. focuses on value-added retail properties and free-standing single-tenant properties.
JDS Real Estate Inc. leverages its extensive relationships with owners, lenders and listing brokers to access retail and single-tenant properties. Over 50% of previous deals and existing deals have been acquired through off-market or limited market processes. JDS Real Estate Inc. management team has acquired and managed 28 retail properties in Southern California and Virginia.
The principal of JDS Real Estate Inc, Jason Schwetz, has over 29 years of retail property investment and operating experience. Schwetz has successfully negotiated over 1,000 new and renewed leases since 1986.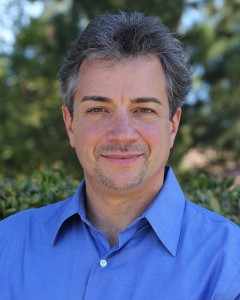 Jason Schwetz President JDS Real Estate
and founder of TripleNetZeroDebt.com
For the past 29 years, Mr. Schwetz has been involved in the development, management, acquisition, disposition, financing and leasing of retail value-added shopping centers throughout Southern California and in Virginia. Mr. Schwetz founded JDS Real Estate Inc. in 1988.
Mr. Schwetz is a licensed Real Estate Broker and earned his certificate as a Certified Shopping Center Manager (CSM and CRX- the highest designation possible) from the International Council of Shopping Centers (ICSC) in 1989 and 2013 respectively. Mr. Schwetz has been an active member in the ICSC for the past 29 years.
In addition to Mr. Schwetz's real estate holdings, he also has longstanding retail holdings that includes a successful Mexican Restaurant located in Woodland Hills, CA and an office holding in Westlake Village, CA.
Professional Affiliations:
International Council of Shopping Centers
Certified Shopping Center Managers
Certified Retail Property Executive
Founding Member of the Board of Directors for the Thousand Oaks Blvd. Association
California Real Estate Broker
Past Board Member for Hospice of the Conejo
Youth Hockey Coach USA Hockey Level 5