Valvoline Instant Oil Change, Wisconsin
Sq. Ft Bedrooms Bathrooms Garage Year Built:
Access to this property's Investment, Financial, Management and Due Diligence information is private.
Please call (805) 496-8559 for the password to enter here.
Or please email us: Info@TripleNetZeroDebt.com.
Property Description
Address:
832 E. Moreland Blvd.
Waukesha, WI
Year Built:
2004
Current Occupancy:
100%
Net Rentable Area:
1,151 square feet
Parking:
Ample with room for more
Additional Property Information
Valvoline Instant Oil Change, the Brand
Valvoline Oil Change is owned by Ashland Inc. (NYSE: ASH). Ashland serves more than 100 countries worldwide and is a leading marketer, distributor and producer of quality branded automotive and industrial products and services. Fiscal 2013 sales for Ashland Inc. exceeded $7.8 Billion. Valvoline Instant Oil Change has done over 100 Million Oil changes at over 900 locations throughout the US for over 25 years. Valvoline Instant Oil Change operates both franchised and corporate locations.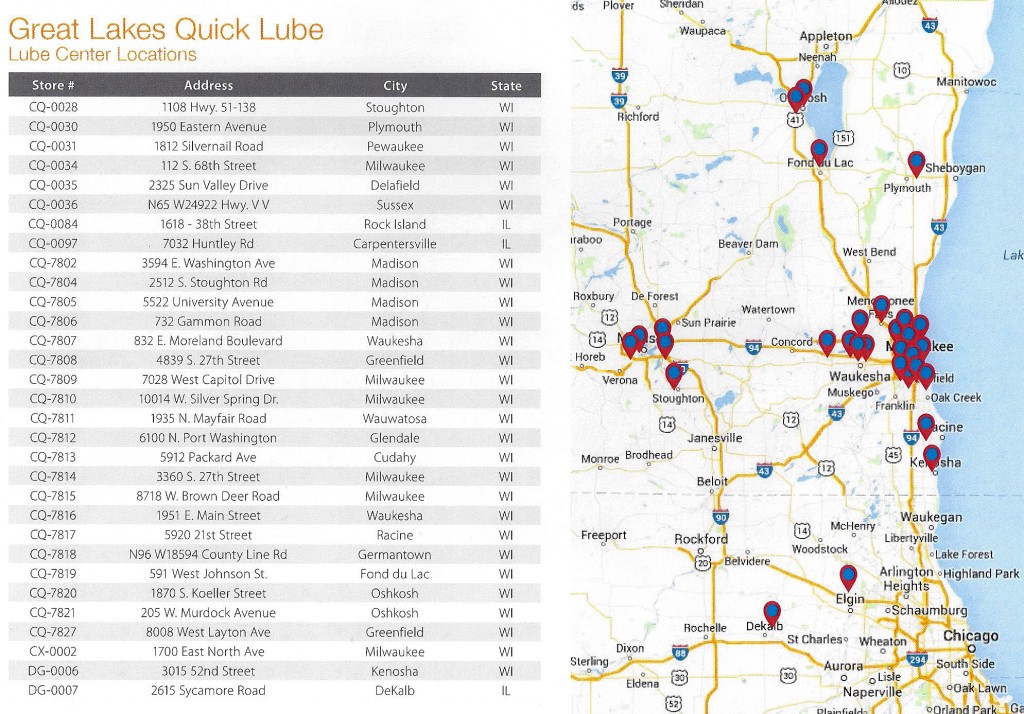 The Franchisee

Great Lakes Quick Lube Ltd. is a franchisee of Valvoline Instant Oil change with 32 locations. Great Lakes Quick Lube Ltd. has been owning and operating Valvoline Instant Oil Change locations since 2004.

Great Lakes Quick Lube Ltd. is headed by its Operating Partner Jim Wheat. Mr. Wheat has over 40 years experience in all levels of automotive retail and franchise management with a proven record of turning around troubled companies through brand development and implementing proven business practices. He started his career as part time "Stock Boy" in a Western Auto store and spent the next 18 years with the company holding numerous management positions. Wheat joined Pennzoil Company in 1990 as part of the management team recruited to head up the Jiffy Lube acquisition, initially supervising the Eastern franchise operations. Mr. Wheat worked with the management team and Franchisees to successfully resolve franchise conflicts.

He was promoted to Sr. VP in 1992, developed a company store division as part of the franchise conflicts resolution and ultimately to Exec. VP, assuming responsibility for all company and franchise operations. He was promoted again. This time he was promoted to President of JLI and Group VP of Pennzoil in 1995. He lead the company to record sales, earnings, store count growth and solid franchisee relations.

In 1998 Mr. Wheat was recruited by the Penske Corp as President of Penske Auto Centers (formally K-Mart Auto Centers), an acquisition troubled and unprofitable at the time. He retooled the business model and utilized his experience to improve sales and earnings annually until 2002 when the Kmart Corporation filed for bankruptcy, resulting in several hundred PAC locations being closed.

From 2002-2004 he utilized his experience in retail automotive service business to take on troubled entities in order to determine the viability of the entities for their current management and ownership groups ( including Big-O Tires). This ultimately led him to connect with a private equity group in 2004 to build, manage and run Great Lakes Quick Lube Ltd.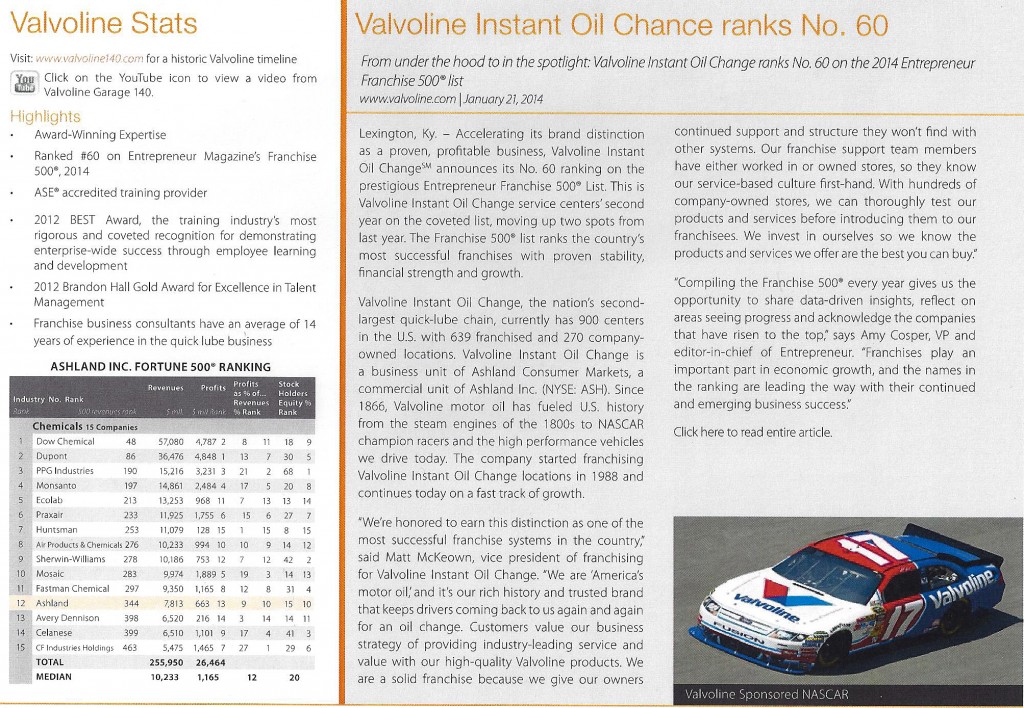 Location Information

Located at 832 E. Moreland Blvd. this .46 of an acre property sits at a 5 way intersection.

Waukesha, Wisconsin Information

Waukesha is a suburb of Milwaukee, WI and is the county seat of Waukesha County, Wisconsin. The population was 70,718 at the 2010 census, making it the largest community in the county and seventh largest in the state.
Waukesha is located near the center of Waukesha County in southeastern Wisconsin, 18 miles west of Milwaukee, and 59 miles East of Madison. The city shares borders with the City of Brookfield, Town of Brookfield, Genesee, New Berlin, City of Pewaukee, Village of Pewaukee, Town of Delafield and the Town of Waukesha. The city has a total area of 25.07 square miles, of which 24.81 square miles is land and 0.26 square miles is water. The city is located on both sides of the Fox River, which starts near Menomonee Falls and flows into the Illinois River.
Waukesha is a progressive leader in providing a high quality of life at a conservative price.

In 2012 Money Magazine ranked Waukesha as one of the "100 Best Places to Live" in the United States
In 2011 the National Recreation and Park Association granted us their "Gold Medal Award" and the Wisconsin Library Association designated our Library the "Wisconsin Library of the Year"
In 2012 and 2011 America's Promise Alliance ranked Waukesha one of the "100 Best Communities for Young People"
Major Employers

GE Healthcare– 3,700 employees
Waukesha Memorial Hospital– 2,126 employees
ProHealth Care– 2,115 employees
Waukesha School District– 1,876 employees
Cooper Power Systems– 1,500 employees
Waukesha County– 1,376 employees
Generac Power Systems– 1,025 employees
Nissen Staffing Continuum– 1,000 employees
Waukesha Engine– 800 employees
Waukesha Health Systems– 734 employees
HUSCO International– 550 employees

Waukesha Trivia

One of the most important "firsts" in American sports history occurred in Waukesha on September 5, 1906, when Carrol College (now Carroll University) hosted the football team from St. Louis University. SLU halfback Bradbury Robinson threw the first legal forward pass in football history in that game. The Carroll players and local fans were stunned. The visitors went on to win 22–0.

Waukesha is the birthplace of famous guitarist, songwriter and inventor Les Paul.